Dedicated To Providing The Best
SugarCrave offers only the best in Natural Hair Removal.
If you're looking for a natural beauty solution, SugarCrave is right choice for you! Give it a try!
W hen you think about all of the chemical laden products we use to maintain our beauty regimen, it can be quite daunting. Which is why at Sugar Crave, I am obliged to use a safe, all-natural product line that I know my clients will benefit from. I utilize sugar from Alexandria Professional Sugar, consisting of Sugar, Water, and Lemon. I have been utilizing this line for 10 years now, and put my trust in what they do to formulate this sweet treat that I get to share with my clients, the guilt free kind of treat of course!
My name is Jenny and I opened Sugar Crave to share this incredible technique that has a long lasting effect. Sugaring is applied against the hair growth, and removed with the natural hair growth, so as my client, you will experience less pain and less chances of ingrown hairs. The best part about sugaring is that over time, hair follicle depletion takes place, resulting in less hair growth. If you are wanting great results, smooth, sparse hair, and less painful services, keep up with sugaring, don't shave in-between, and you will be amazed at the outcome!
Want more? Check out some Examples of My Work, and feel free to Contact Me with any questions you may have.
Learn More
Sugaring - What is it?
Sugaring is an all-natural paste (it is even edible), that is applied to the skin against the hair growth and pulled with it.
This technique creates a smoother, less prone environment for ingrown hairs. Since sugaring has no chemicals in it, this is a much safer way to achieve your look, especially for people who have sensitive skin.Whether you are wanting your bikini done for vacation, or you are interested in seeing what sugar can do for you long term, the first step is to give it a try!
Learn More
Quality All-Natural Products
SugarCrave uses Alexandria Professional® Sugaring Products

Alexandria Professional® is the leading provider of Body Sugaring and Skin Condition Education and Products

AP sugaring paste is all natural and water-soluble, it can be easily rinsed away if needed, with No Risk of burning sensitive skin areas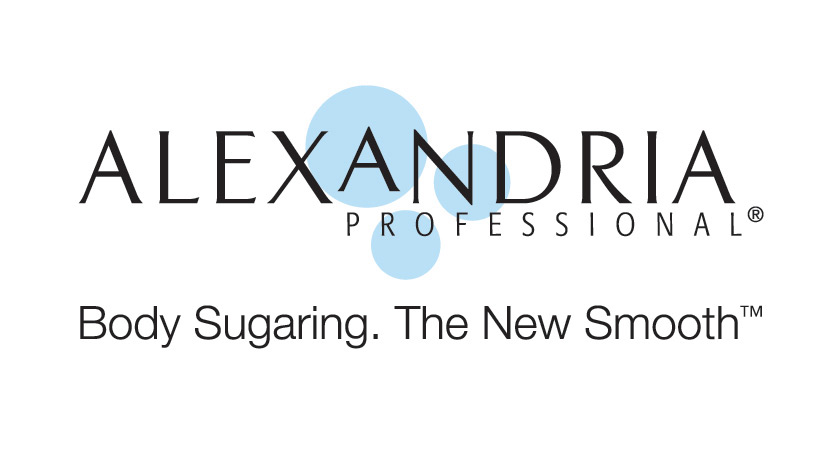 Tonight, was my first experience with sugar waxing (Brazilian)! Even though I was nervous. Jennifer walked me through the process and made me feel so comfortable! I was recommended by a friend and she told me if I wanted to get a Brazilian wax then to get a sugar wax and to go see Jennifer for it! I'm so pleased I did! I'll definitely be back again to see her!!
There's a reason she's a 5 star. Not only is sugaring the best method of hair removal, but the person doing it is even better! I love Jenny. She is the sweetest person and if you are nervous about trying out sugaring, she will help calm your nerves. I highly recommended her!!!
Jen is amazing! She made me feel so comfortable during my first Brazilian! Sugar wax really is gentle and it helped that Jen did such a good job! 
Jenny is so good at what she does and is super sweet! So professional and always great conversation! I would definitely recommend going to Sugar Crave! 
I tried Sugaring upon the recommendation of a friend, and she told me that if I do it, I needed to see Jenny. I'm so glad that I did. Not only is Jenny friendly, makes you feel comfortable, and works with your schedule, but also sugaring is a wonderful method of hair removal. I'm so happy with the results. I drive about an hour to see her and it's absolutely worth it. We didn't know each other prior but now I also consider her a friend, and I look forward to seeing her each month. 
I tried sugaring with Jenny for the first time and it was AMAZING!! I am never going back to regular waxing. Jenny is so sweet and she made me feel so comfortable! Definitely going to be a regular customer. I highly recommend her!!
I cannot recommend Jenny enough! Not only was she extremely nice and personable, but she was also very thorough. It was my first time getting sugared and she made me feel right at home. Not to mention her prices are so reasonable! Just overall amazing and definitely 5 stars! 
I've done both waxing and sugaring, and this is by far the best experience I've ever had. Jenny is amazing at what she does! Thanks to her, I will never touch a razor again! 
I just had my first sugaring experience (and Brazilian) from Jen and it was wonderful! Jen walked me through every step of the process and was super sweet which made me feel so comfortable! I felt like I'd known her already even though this was the first time we'd met. I will definitely become a frequent client! Thanks so much, Jen
Contact Me
SugarCrave Offers Quality All-Natural Services
Contact me Today to Schedule an Appointment, or Ask Any Questions that aren't Answered on the FAQ's page.
Contact Me